Business-ready Conversational Al
Build conversational experiences powered by Natural Language Understanding. Verified results and top quality metrics exceeding all of the big vendors in the market.
Trust Omilia to be there when you need us.
Put your trust on a reliable Cloud Service for Omni-Channel Conversational Virtual Assistant Solution.
Understand your customers wherever they are.
Developed Once, Deployed Everywhere. OCP® provides global user identity management, data storage, reporting, and configuration management.
Secure important data.
Keep private data, private. Omilia allows you to define the data that matters to you and protect it.
Infinite Scalability
Built to handle any volume of traffic.The OCP® scales up automatically real-time, in order to deal with rapid changes in volume.
Explore our products
OCP VB Authentication®
Recognize callers based upon what we know about them. Use callers' natural voice patterns to confirm their identity. Pre-integrated to OCP® Services (nothing to configure).
Learn more
OCP Transcription®
Transcribe human voice to text through hyper-tuned models that deliver optimized accuracy across dialects, languages, and use cases.
Learn more
We let the numbers tell the story.
ACCURACY ON DATA CAPTURES
You red that correctly. We understand what your callers ask 9/10. And then we keep improving. Omilia captures "unstructured" alphanumerics at amazingly high rates of success. Our "hyper optimization" approach maximizes success while simplifying the technology and delivering results in a matter of minutes.
For your complex problems, we've got your back.
Natural Language Data Capture
Automate basic querries with simple tools that capture numbers, letters, and dates in a conversational manner. Callers get a system that is accurate and easy to use. You get the AI experience you always knew was possible.
Natural Language Call Steering
Learn what your callers want by asking them. Gather real insight into how you can automate customer interactions. Add AI to your call center in minutes and go live with confidence!
Pre-built Integrations
Put the exact AI you need, right where you need it! We work automatically with dozens of vendors including yours! We achieve results for you in days, not months.
Multi-factor Identity Confidence
Authenticate customers via their unique biometric voice-print, in the background as they speak freely with the Virtual Agent.
What are we achieving?
+96%
Semantic Accuracy
Understand context, intent, emotion and give the right answer at the right time.
+90%
Task Completion
Resolve every inquiry, answer every question, complete every transaction. Let them hang up with a smile.
4,6%
Word error rate
Speech-to-text accuracy that beats every vendor and almost reaches human accuracy (4%).
Organizations trusting Omilia's Technology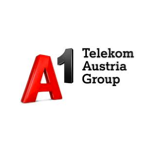 Start your Conversational AI Journey Today!